Nutrition is an underlying theme for many health concerns we experience today. To address the underlying causes, we must consider the influence our diet has on our wellbeing.
"Food as Medicine" looks at the latest research about how the American diet contributes to chronic disease and provides actionable information for a mindful and healthy lifestyle.
*** THIS IS A DONATION BASED EVENT ***
All funds generated will go to a Go Fund Me account to help someone very special to Dimitra Yoga – Kari Nietert. Many in our community know and love Kari for her incredible talent as a yoga teacher, massage therapist and beautiful energy.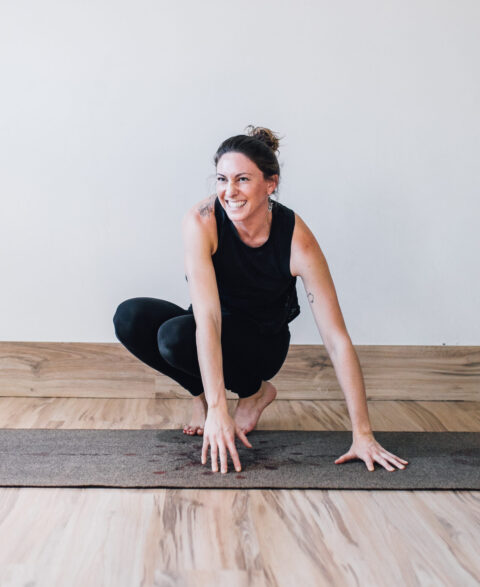 Kari was severely injured in a climbing accident on Saturday, January 9th when she fell 35 feet off of a rock wall. In that moment, her life was altered. Her road to recovery is slated as a long path, full of twisting roads, immense physical challenges, and mental endurance.
There are several ticket price options – choose the one that is right for you and the amount you'd like to donate to Kari's Go Fund Me.
This event – offered IRL (In Real Life) and Virtually (via Zoom) is open to the general public. If you cannot attend in person at 1pm, choose the Virtual option and you will receive an email after the session with a link to the Zoom recording, which is good for 24 hours.
If you know you can't attend and just want to donate for Kari, please choose the Virtual option (and thank you!).
Space is limited to 20 IRL (In Real Life), due to COVID-19 recommendations of 50% capacity at this time. You must pre-register and wear a mask at all times inside the studio.
Whether you choose to attend IRL or Virtually, bring your curiosity, questions and paper/pen for notes.
Richard Margolis MD is a physician who is interested in health, wellness and the prevention of chronic disease through lifestyle choices. He is generously donating his time for this event to support Kari and her long road to recovery.
He is a Diplomate of the American Board of Psychiatry & Neurology and is Board Certified in General, Child & Adolescent, and Forensic Psychiatry. He is a member of the American Board of Nutrition, attends conferences and is an avid reader of health and nutrition research. As a psychiatrist, Richard is especially interested in how mindfulness and behavioral change can improve health.
Richard enjoys teaching, has taught fellows, residents and medical students and received a teaching award from the Children's Hospital of Philadelphia. Last, but not least, he is a 2015 graduate of the Dimitra Yoga 200 hour Yoga Teacher Training.
Multiple donation options available: $25-$50-$100-$250-$500-$1000… Pay what you can. 
All funds raised go to Kari's Go Fund Me.
Open to members and non-members / general public. Pre-registration is required.