40 Day Personal Transformation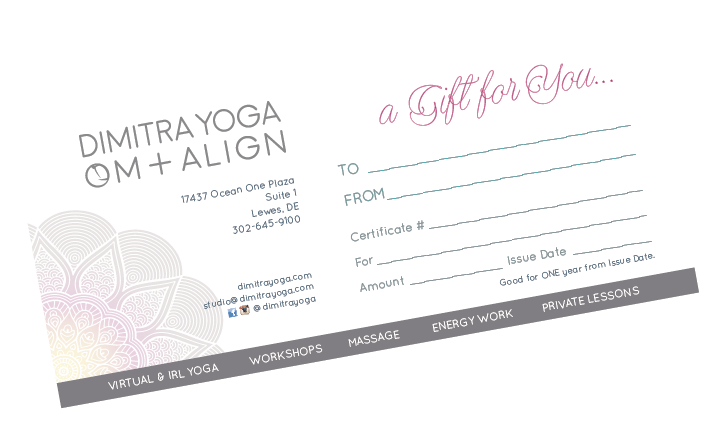 Treat that special someone to a Gift Card. Dimitra Yoga Gift Cards may be used for Yoga or Massage Services. Purchase with ease online and email it to the recipient or print at home.
You can also visit us in Lewes just before or after class.
We are a community of yoga teachers, healers and students
who are dedicated to promoting health, happiness and well being along the beaches and beyond. By building strength – mentally, physically, and spiritually – we develop the ability to transform our perspective. #dimitrayoga  #omandalign
Thank you for voting
Dimitra Yoga & Dimitra Best of Winners for 2021