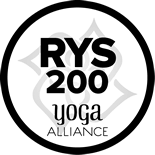 We are all students and teachers, every day, in many ways. Yoga helps us get clear on who we are and manifest our truest selves as individuals inside our communities. If a sense of discovery is calling you to deepen your yoga experience, whether your intention is to boost your knowledge or to teach yoga to others, this unique and empowering training will guide you on a path of exploration.
The Dimitra Yoga 200-Hour Yoga Teacher Training is both a first-rate professional training program and powerful personal development course. Welcome to the first step in discovering the deep sense of purpose that unfolds from leading others. Leave feeling confident, connected and changed for the better.
Leading-Edge Program
Our program has been developed over 2 decades and consists of a combination of in person & online hours, with the majority being in person. It uniquely blends the eastern and western teachings of yoga with today's most current and practical applications. Dimitra Yoga's approach is anchored in a deep understanding of the body and biomechanics, and goes far beyond teaching poses alone.
Empowered Sequencing
Dimitra Yoga's Teacher Training isn't about memorizing and reciting a rigid sequence. Our program is rooted in a logical framework that honors traditional lineage, but also encourages fluidity and the freedom of expression! You will learn skillful vinyasa sequencing built on a foundation of artful cueing, an advanced study of asana, a deep understanding of anatomy, and the philosophical underpinnings of yoga. As a Dimitra Yoga graduate, you will leave the training with a solid understanding of how to use creative, well-rounded sequencing to inspire others with an authentic voice and a deep sense of integrity.
Tranformational Relationships
You will be empowered with tools that facilitate personal growth and deeper, more authentic connections with others. Take your yoga off the mat as you develop new and lasting friendships, and a renewed sense of acceptance for yourself.
COURSE CURRICULUM  (consists of, but not limited to):
Teaching Methodology 
Professional Development 
Techniques, Training, & Practice
Anatomy,  Physiology & Biomechanics
Breathwork (Pranayama) & Subtle Body (Chakras, etc)
Yoga Humanities (History, Philosophy, & Ethics)
Meditation Techniques
Mantras & Mudras
Intro to Ayurveda
Business of Yoga
Sequencing
Unlimited yoga is included for the teacher trainees during the length of the program. 
Upon completion, students will be eligible to register as a RYT-200 with Yoga Alliance.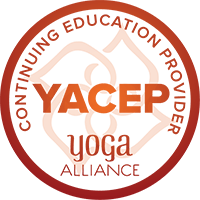 2022/2023 Schedule
Dates:
Fri 12/9/22  6 pm – 9 pm
Sat 12/10/22  8 am – 6 pm
Sun 12/11/22  8 am – 6 pm
Sat 1/14/23  8 am – 6 pm
Sun 1/15/23  8 am – 6 pm
Sat 2/11/23  8 am – 6 pm
Sun 2/12/23  8 am – 6 pm
Sat 3/11/23  8 am – 6 pm
Sun 3/12/23  8 am – 6 pm
Fri 3/31/23  6 pm – 9 pm
Sat 4/1/23  8 am – 6 pm
Sun 4/2/23  8 am – 6 pm

Fri 4/28/23  6 pm – 9 pm
Sat 4/29/23  8 am – 6 pm
Sun 4/30/23  8 am – 6 pm 
To Apply:
If you are ready to sign up (and for any other questions), email us at events@dimitrayoga.com and we will send you the Dimitra Yoga 2022-2023 Teacher Training Application.
Email or send your completed application with $500 non-refundable deposit toward your tuition (deposit will be refunded to you if training fills up).
Enrollment is limited. We recommend submitting your application as soon as possible (and no later than the Early Bird deadline of 11/1/22), to hold your spot. Applications received after November 1, 2022, will be considered as space in the program allows.
We recommend applicants have at least one year of consistent yoga practice.
Pricing Options:
Option 1 | Early Bird | $3,000
Register and pay in full by November 1, 2022.
Includes $500 non-refundable deposit, and you are saving $300 off regular tuition!
Option 2 | Regular Tuition | $3,300
Pay after November 1, 2022 and before the start of the program (by December 9, 2022).
Must register and provide a $500 non-refundable deposit by November 1, 2022.
Option 3 | Payment Plan | $3,400
Pay 5 monthly installments of $580 from December 2022 through April 2023. (Installments are due on the 1st of each month.)
Must register and provide a $500 non-refundable deposit by November 1, 2022 + first installment of $580 (total $1,080) by December 9, 2022.
*$500 non-refundable deposit is due with your application. Your payment is due in full by the early bird registration date in order to receive the discounted rate.
If you are paying by check, please mail the application with your check to: Dimitra Yoga, 17437 Ocean One Plaza, Suite 1, Lewes, DE 19958. Please put "200 HR YTT" in the memo line of your check.
You can also pay via Venmo to @DimitraYoga.
*If you are not accepted into the program, your down payment will be refunded to you. Under no circumstances will refunds be administered once the program starts. All instances are subject to approval/denial by instructors of the program.
Please fill out this form to begin the application process.
Questions?
Contact us at events@dimitraYOGA.com