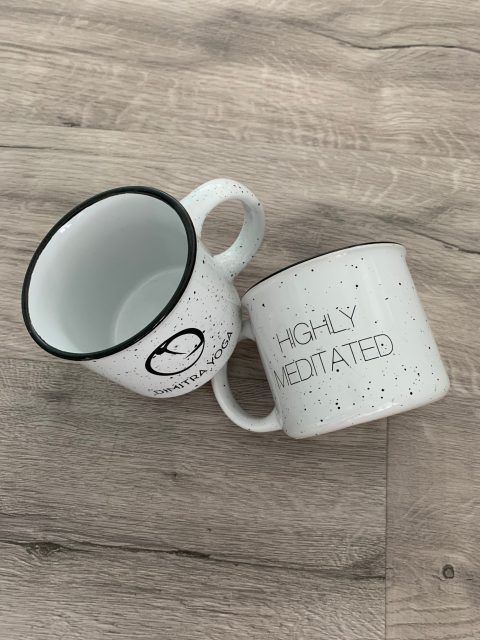 DY Mug "Highly Meditated"
DELIVERY OPTIONS
You will choose one of the following at checkout:
FLAT SHIPPING: $8
CURBSIDE PICKUP: Once you have placed your order, we will sent you an email to make arrangements for pickup time at the Lewes studio. It will likely be scheduled for about 5 minutes after a virtual class is scheduled to end. You must prepay. Then simply pull up curbside at the studio and we will put your purchase in your car.